For us, nomadic beekeeping is a way of life, expression and culture.
FUTURE AIMS
By developing our apiarian equipment, maintaining the traditional practical procedure of the Mourikis Family, we envisage to continue producing beekeeping products with the same desire and love as our father did 60 years ago, adding our identity to a contemporary and evolutionary world with an endless desire for pure traditional products WITH GREEK IDENTITY AND VALUE.
Following the traditional practice of nomadic beekeeping with right techniques which are environmentally respectful as well bee itself, we take from the Greek nature the honey and other bee products. After years of experience we transfer our beehives to flowering mountains, forests and fields away from any human intervention. From Messini, where our apiary is located we reach up to Thasos and from Central Macedonia up to Continental Greece(Sterea Ellada) we transfer our beehives, depend on the flowering season, for the hunting of sweet treasure of nature which is called HONEY.
In November 2020 we created a permanent apiary on the island of Cyclades, Kimolos, to enrich the wide range of honey varieties we produce with thyme honey and Kimolos wild lavender.
MEDIA
The Honey Insider magazine, which is published quarterly by the newspaper Agrenda, hosted in the pages of the issue July - October 2021, Μouriki family through a journey of history, yesterday and today, its...
From 31/05/2021 to 31/07/2021 products of Mouriki Greek Premium Honey were placed in central markets & well-known department stores in London through the actions of the Region of Central Greece and Bites of Greece....
MILOS HONEY
NEW PRODUCT – Limited quantity!
A honey combination, rich in nutrients and aromas is the thyme and lavender honey produced in the Cyclades; Milos and Kimolos. The pristine, wild ecosystem of the Cyclades consisting of island thyme and very rare herbs found only in the arid soils of the island produce an extremely aromatic, explosive taste of honey with numerous benefits for the human body.
CHESTNUT HONEY
Chestnut honey is an intensely aromatic honey, with a strong taste as well as moderate sweetness. It has a strong antimicrobial effect, helps the gastrointestinal tract, speeds up blood circulation and is a very good tonic for the body thanks to its high nutritional value in trace elements and amino acids such as potassium, magnesium, manganese and tannins due to the tree of chestnut.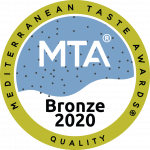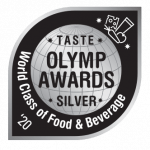 PINE HONEY
Pine honey has a slightly dark colour. It is rich in phenols and trace elements such as calcium and magnesium, has antibacterial action against microorganisms and strengthens the body's defenses due to its powerful antioxidant elements.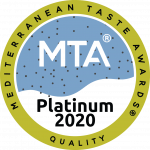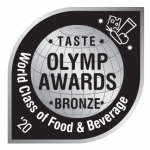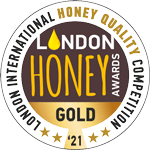 HEATHER HONEY
The heather honey is characterized by its orange-red colour and its full but slightly bitter taste as well as by its buttery texture. It also has the highest concentration rate in phenols. Thanks to the minerals, amino acids, enzymes and B vitamins it contains, it has a high amount of antioxidant and anti – inflammatory properties.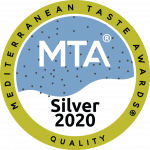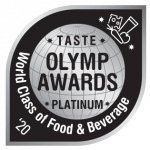 OAK HONEY
The oak honey is dark honey with a special, rich and full taste. It has a great number of antioxidant properties, and contains in large quantities potassium, magnesium, phosphorus, iron and sodium. Because of the enzymes it contains, it enhances the metabolism and functions of vital organs. It is refreshing, beneficial to the heart due to the high level of potassium it includes. Oak honey helps digestion and shields the immune system.

THYME HONEY
Thyme honey has an open amber colour, unique taste and a distinct rich flavour. It has plenty of restorative and antiseptic properties, great nutritional value and is rich in minerals such as copper and iron. In Greece thyme honey is considered one of the most popular and dear varieties of honey